SAAO Cape Town Open Night
Mar 25 @ 8:00 pm

-

10:00 pm
This week's talk: Xola Ndaliso
The SAAO Open Nights in Cape Town take place on the second and fourth Saturday of every month at 20:00.
All Open Nights will start with a presentation on topics of astronomy or physics. Then, visitors will be given an introduction to the historic McClean telescope, the observatory museum, and the library. If the weather is clear, there will be a chance for stargazing using telescopes set up for the night.
Please email enquiries@saao.ac.za if you have any queries regarding bookings and tours for Cape Town Open Nights.
Speaker: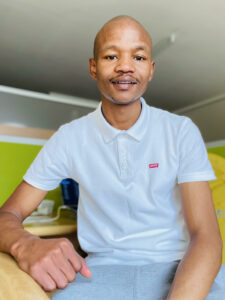 Xola works at the SAAO as a SALT Operator and Software Developer at the Cape Town. He currently holds a MSc from UWC in Astrophysics, where he focused on modelling gas kinematics of nearby galaxies and their dark matter content. He is currently pursuing his PhD at Wits in Astrophysics. The main goal of his research is probing cluster environmental effects in member galaxies.
Talk Abstract:
Galaxy clusters have a big impact on the behavior of galaxies within them. Scientists studied a cluster of galaxies called Abell 3408 using radio telescope observations to learn about how the cluster affects individual galaxies. They looked at the movement of gas in each galaxy and used a computer program to model it. They found that they could successfully model 20 of the 64 galaxies they observed. They also looked for patterns in the galaxies' gas movement and how they were affected by the cluster. As SKA precursors and pathfinders continue to dramatically increase the sample size of spatially resolved HI galaxies, semi-automated analysis pipelines such as this will become increasingly important