SAAO Cape Town Open Night
September 9 @ 8:00 pm

-

10:00 pm
This week's talk: Joyful Mdhluli
The SAAO Open Nights in Cape Town take place on the second and fourth Saturday of every month at 20:00.
All Open Nights will start with a presentation on topics of astronomy or physics. Then, visitors will be given an introduction to the historic McClean telescope, the observatory museum, and the library. If the weather is clear, there will be a chance for stargazing using telescopes set up for the night.
Please email enquiries@saao.ac.za if you have any queries regarding bookings and tours for Cape Town Open Nights.
Speaker: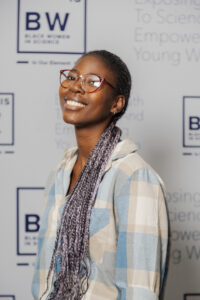 Dr. Joyful Mdhluli is a fellow at the Office of Astronomy for Development working on the flagship project "Astronomy for Mental Health". She holds a Ph.D in High Energy Nuclear Physics from Wits University.
Talk Abstract:
My Journey: From Small Town to Particle Collider
Embark on a captivating journey with me, as I recount my path from a quaint town in Limpopo to my pivotal role within the world's largest and most powerful particle accelerator known as the Large Hadron Collider (LHC). We will explore the fascinating world of the LHC, where we unravel the mysteries of the early universe, and witness the remarkable transformation of my journey—from probing the universe's secrets within the confines of a laboratory to actively engaging with the universe itself. This narrative is a blend of scientific exploration and personal evolution, a unique adventure that I'm thrilled to unfold and share with you.