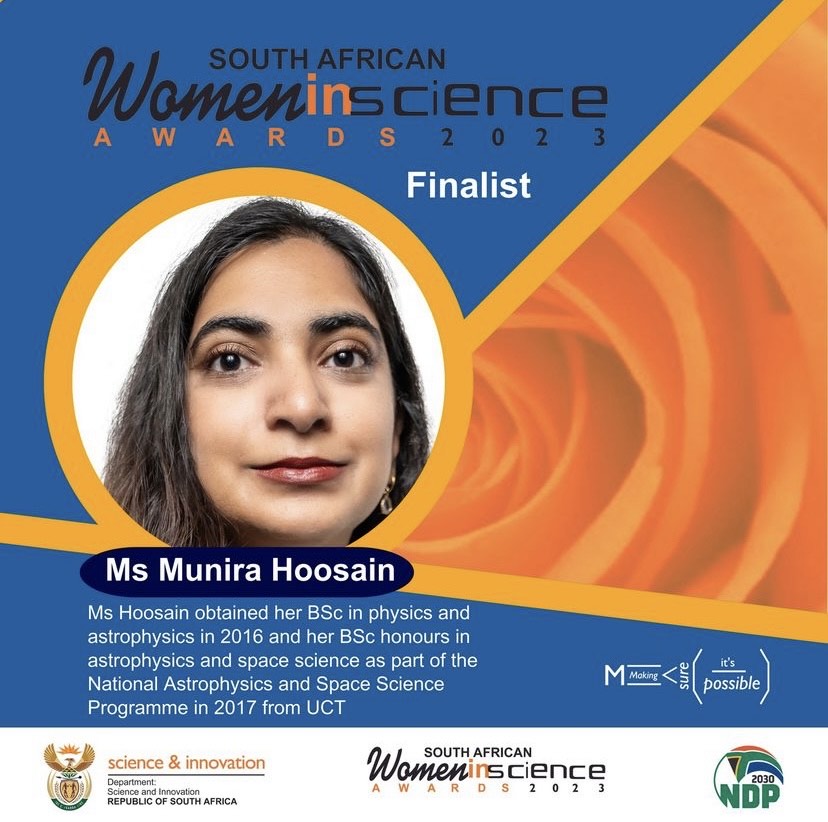 12 Sep

Munira Hoosain, Women in Science awards finalist

Huge congratulations to SAAO/UCT PhD Student, Munira Hoosain, who was recently awarded the DSI-Ndoni Mcunu Fellowship in the Doctoral Awards category at the Department of Science and Innovation: Women in Science awards.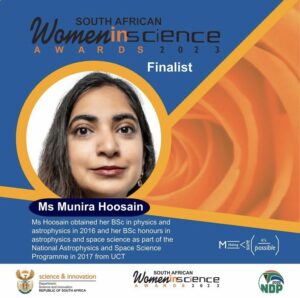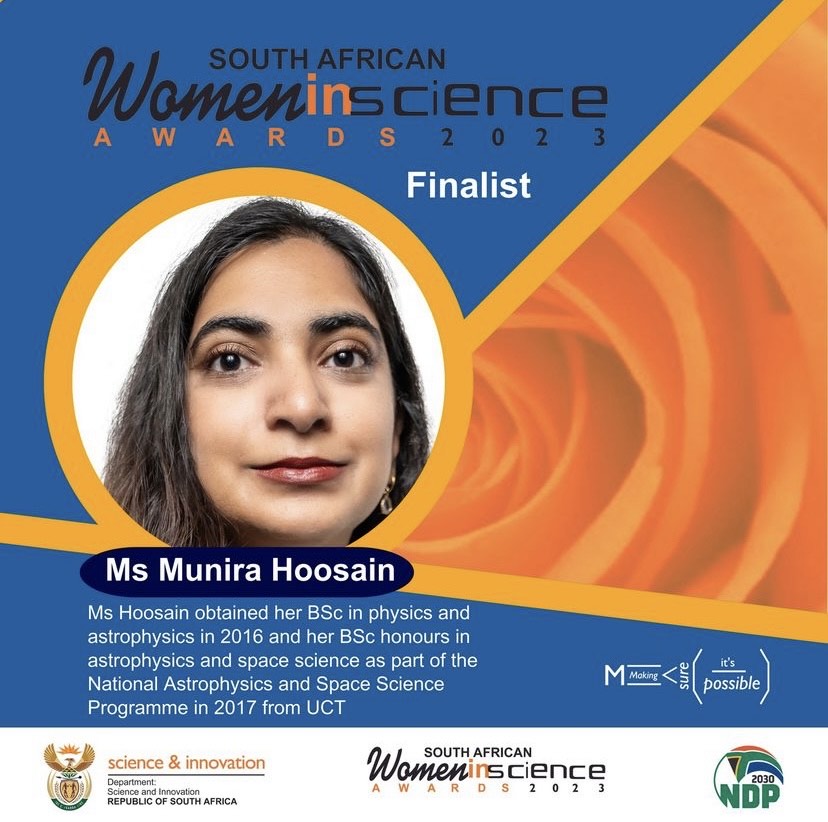 She is currently working with Dr. Rosalind Skelton, Assoc Prof Sarah Blythe and the LADUMA survey collaboration to determine how the amount of cool gas in galaxies, out of which stars form, evolves with time. The fellowship was named in honour of the late Ndoni Mcunu who founded "Black Women in Science". The fellowships recognise the awardees' outstanding ability and potential in research while aiming to enhance their research experience and output and encourage more young women to complete research degrees.
Below is a short video that explains what she's working on: