SAAO Cape Town Open Night
May 27 @ 8:00 pm

-

10:00 pm
This week's talk: Kamil Hassim
The SAAO Open Nights in Cape Town take place on the second and fourth Saturday of every month at 20:00.
All Open Nights will start with a presentation on topics of astronomy or physics. Then, visitors will be given an introduction to the historic McClean telescope, the observatory museum, and the library. If the weather is clear, there will be a chance for stargazing using telescopes set up for the night.
Please email enquiries@saao.ac.za if you have any queries regarding bookings and tours for Cape Town Open Nights.
Speaker: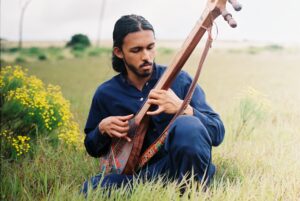 Kamil
 Hassim is a trans-disciplinary artist and musician. His current projects explore how our relative cultural paradigms influence the ways in which we interface with the universe and the kinds of information that become activated through these perspectives. 
Kamil
is most known for his exhibitions that employ self-made instruments which explore how information is organized within cultural systems. He is interested in developing artistic experiences which challenge the edges of human perception. With this interest, he is currently thinking through themes of Art, Science, Indigenous knowledge systems, and their intersections.
Kamil
Hassim is one of the recipients of Connect South Africa, with Swiss artist Ian Purnell. A dual residency at CERN, and in the array of astronomy observatories across South Africa, at SAAO, HartRAO, and SARAO. He is listed as one of Design Indaba's 2023 Emerging Creatives and is a current NEWF fellow, conducting a free-diving lab supported by the National Geographic Society which will train local scientists and storytellers with the skills for Free-diving in the ocean.
Talk Abstract:
This talk explores how contemporary art and science can work together to solve complex problems and takes us through the kinds of projects that are made possible by such collaborations. By looking at specific artists and their work in collaboration with Physicists and Astronomers from places like CERN, MIT, and NASA we can begin to understand the role of art in a scientific context and the role of science within an artistic context.