SAAO Cape Town Open Night
Apr 23 @ 8:00 pm

-

10:00 pm
SOLD OUT
This week's talk will be given by Dr Sunil Chandra.
Event details:
SAAO Open Nights in Cape Town take place on the second and fourth Saturday of every month at 20:00. All Open Nights include a presentation on topics of astronomy or physics, and an introduction to the historic McClean telescope, the observatory museum, and the library. If the weather is clear, there will be a chance for stargazing using the McClean and other telescopes set up for the night.

Due to COVID-19 regulations, bookings are compulsory and space is limited to 40 individuals. Please note that from 1 March 2022, all individuals over 12 years old are required to provide proof of vaccination against COVID-19 to gain access to the SAAO facilities in both Cape Town and Sutherland. This is in keeping with the NRF Guidelines which strives to provide a safe working environment for all employees.
Please email enquiries@saao.ac.za if you have any queries regarding bookings and tours for Cape Town Open Nights.
This week's talk:
Dr Sunil Chandra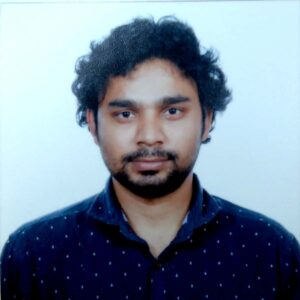 Bio: 
Sunil completed his PhD in Astronomy and Astrophysics in 2013, with a thesis titled "Multi-wavelength Study of Variability in Blazars". In early 2020, he joined SAAO as a postdoc to contribute to the Intelligent Observatory program which aims to robotise existing in-house observing facilities. Since then, he has been leading the effort to upgrade the proposal and data management system to comply with the Large-aperture Synoptic Survey Telescope (LSST) which will produce enormous data on optical transients.
Abstract:
In this talk, I will be introducing the high energy sky, recent updates and some of the observing facilities hosted by the African continent. I also will try to give you a brief introduction of expected advancements from upcoming X-ray facilities.