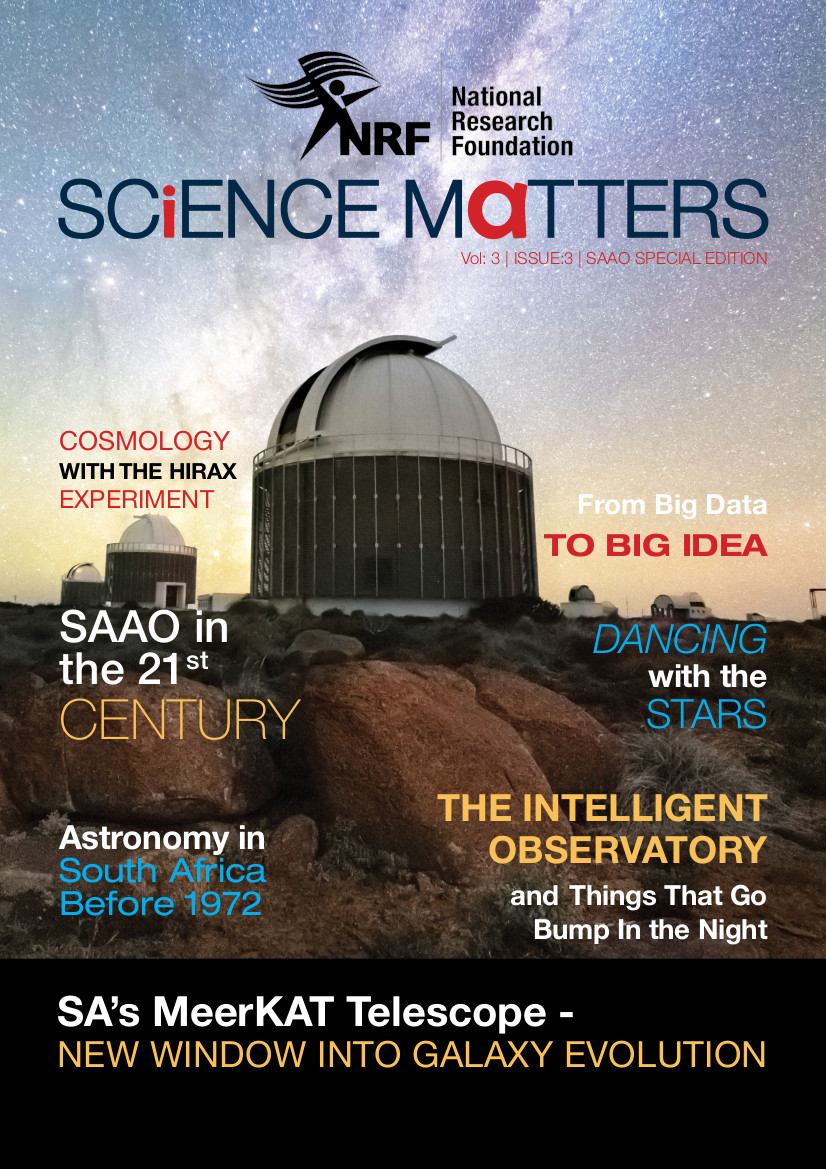 21 Oct

Astronomy special edition of NRF's Science Matters magazine

We are pleased to announce the publication of a special astronomy edition of the NRF's Science Matters magazine. This has been produced in celebration of the 200th Anniversary of the SAAO.

As we reach the milestone of 200 hundred years of astronomy research in South Africa, it's worth reflecting on our past and what the future holds. This special edition of Science Matters focuses on the facilities, infrastructure and research themes through which South Africa punches well above its weight in the global astronomy endeavour. We host a variety of world-leading telescopes such as the Southern African Large Telescope (SALT) and MeerKAT which are facilitating new discoveries in stellar and galaxy evolution.

Telescope facilities are being built, adapted or mobilised to spot 'transients' and 'fast radio bursts'. Big data processing facilities have also been established, preparing us for the Square Kilometre Array and South Africa's role in the fourth industrial revolution.

Thanks to all the researches who have contributed articles to this issue.

This issue of Science Matters is edited by
Dr Daniel Cunnama and Dr Jacinta Delhaize.

Science Matters is produced by:
NRF Corporate Communications Office
Meiring Naudé Rd, Brummeria, Pretoria
Email: sciencematters@nrf.ac.za
Web: www.nrf.ac.za/science-matters

DISCLAIMER: The views expressed in this
publication are not necessarily the views of the
National Research Foundation or its management
or governance structures.