SAAO Cape Town Open Night
May 28 @ 8:00 pm

-

10:00 pm
SOLD OUT!
This week's talk: Sabyasachi Chattopadhyay
The SAAO Open Nights in Cape Town take place on the second and fourth Saturday of every month at 20:00.
All Open Nights will start with a presentation on topics of astronomy or physics. Then, visitors will be given an introduction to the historic McClean telescope, the observatory museum, and the library. If the weather is clear, there will be a chance for stargazing using telescopes set up for the night.
Due to COVID-19 Regulations bookings are compulsory and space is limited to 40 individuals. Please note that all individuals over 12 years old are required to provide proof of vaccination against COVID-19 to gain access to the SAAO facilities in both Cape Town and Sutherland. This is in keeping with the NRF Guidelines which strives to provide a safe working environment for all employees.
Please email enquiries@saao.ac.za if you have any queries regarding bookings and tours for Cape Town Open Nights.
Speaker: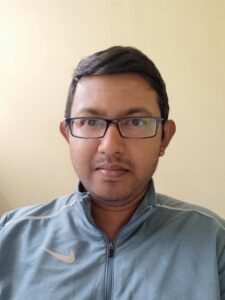 Sabyasachi Chattopadhyay completed his PhD from the Inter-University Center for Astronomy and Astrophysics in Pune, India. During his PhD he worked on the development of microlens-fibre coupled adapters for Devasthal Optical Telescope Integral Field Spectrographs and backend detector controller. He then joined the University of Wisconsin, Madison – USA as the instrument architect of Local Volume Mapper and later as a fibre specialist for NIR Spectrograph for the Southern African Large Telescope (SALT). Recently he has moved to SAAO as the Co- Principle Investigator of a fibre coupled adapter for the existing optical spectrograph of SALT.
Talk Abstract: Use of optical fibres in astronomy
In this talk, I will explain how fibres work which would be followed by how it has created new domains in the field of astronomy. This will be supplemented with possible exciting scientific discoveries with the upcoming fibre-fed instruments for the Southern African Large Telescope and more.