SAAO Cape Town Open Night
Jun 25 @ 8:00 pm

-

10:00 pm
SOLD OUT!
This week's talk: Christian Hettlage
The SAAO Open Nights in Cape Town take place on the second and fourth Saturday of every month at 20:00.
All Open Nights will start with a presentation on topics of astronomy or physics. Then, visitors will be given an introduction to the historic McClean telescope, the observatory museum, and the library. If the weather is clear, there will be a chance for stargazing using telescopes set up for the night.
Due to COVID-19 Regulations bookings are compulsory and space is limited to 40 individuals. Please note that all individuals over 12 years old are required to provide proof of vaccination against COVID-19 to gain access to the SAAO facilities in both Cape Town and Sutherland. This is in keeping with the NRF Guidelines which strives to provide a safe working environment for all employees.
Please email enquiries@saao.ac.za if you have any queries regarding bookings and tours for Cape Town Open Nights.
Speaker: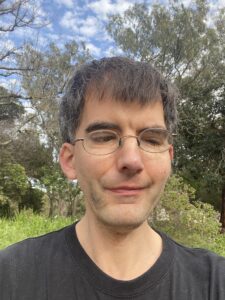 Christian is a software engineer at the SAAO, developing tools for the Southern African Large Telescope (SALT). He came to Cape Town in 2006 after completing his PhD in Germany.
Talk Abstract:
What would an alien look like?
One of the most amazing developments in astronomy over the last two decades has been the discovery of thousands of planets around other stars, including planets like our Earth. It seems possible that we might detect signs of life on such planets during our lifetime. But what precisely is life? And how might alien life look like? Could we communicate with intelligent beings out there? Surprisingly, our limited knowledge from life on Earth together with the natural sciences allows us to give meaningful (albeit careful) answers to such questions.